The History Of The Potato – The Global Favourite Ingredient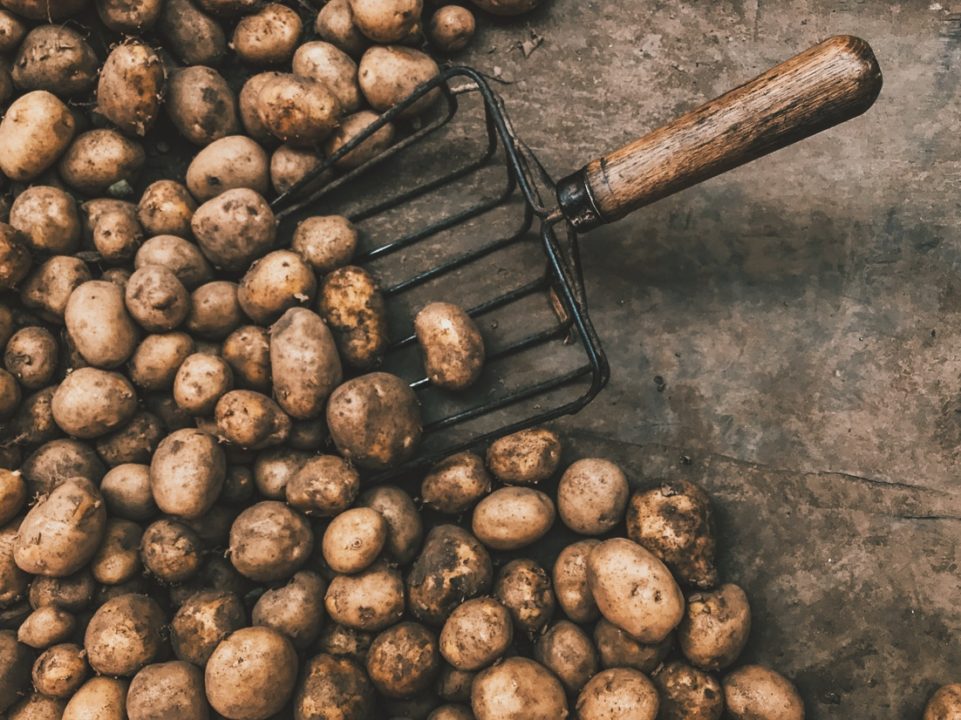 Potato is now the fourth most important food crop on our planet, behind rice, wheat and corn. It is present and a favourite in all cuisines around the world, prepared in various forms and in every conceivable way. If this is not the reason enough to find out about the history of the potato, then I don't know what is! 
Potato was a plant from the New World, completely unknown in Europe, Asia and Africa until the mid-16th century. Even then, it took more than 200 years for people to realise its value. In such a short time, in the last two and a half centuries, potatoes have primarily shaped the world we know today, in gastronomic, and even historical and political terms.
Potato Origin: Where Did Potato Come From?
The history of the potato starts in present-day Peru and Bolivia. The earliest traces of growing potatoes were found in the Andes dated from 6 millennium BC. It is assumed that the potatoes have begun to spread around Lake Titicaca.
The lake is at a high altitude and here started to develop advanced civilisations of South America, based on the potato and corn. The first such civilisation was the Huari, that emerged around 500 g AD creating the state of Tiahuanacu. It had over 500,000 inhabitants at its peak.
Why Potato Became The Global Favourite?
The potatoes resilience and its ability to crop in very harsh conditions made it a very easy crop for breeding. During his scientific trip to the shores of Patagonia, Charles Darwin noticed and wrote in his diary, "It is remarkable that the same plant should be found on the sterile mountains of central Chile, where a drop of rain does not fall for more than six months, and within the damp forests of these southern islands."
Another aspect that contributed to its spread is its nutritional value. Specifically, it is rich in starch, which is an essential component of every diet. It is rich in fibre, as well as vitamin C, potassium and many other nutritional values necessary for human consumption. In fact, in potatoes we can find almost everything except vitamins A, D and calcium.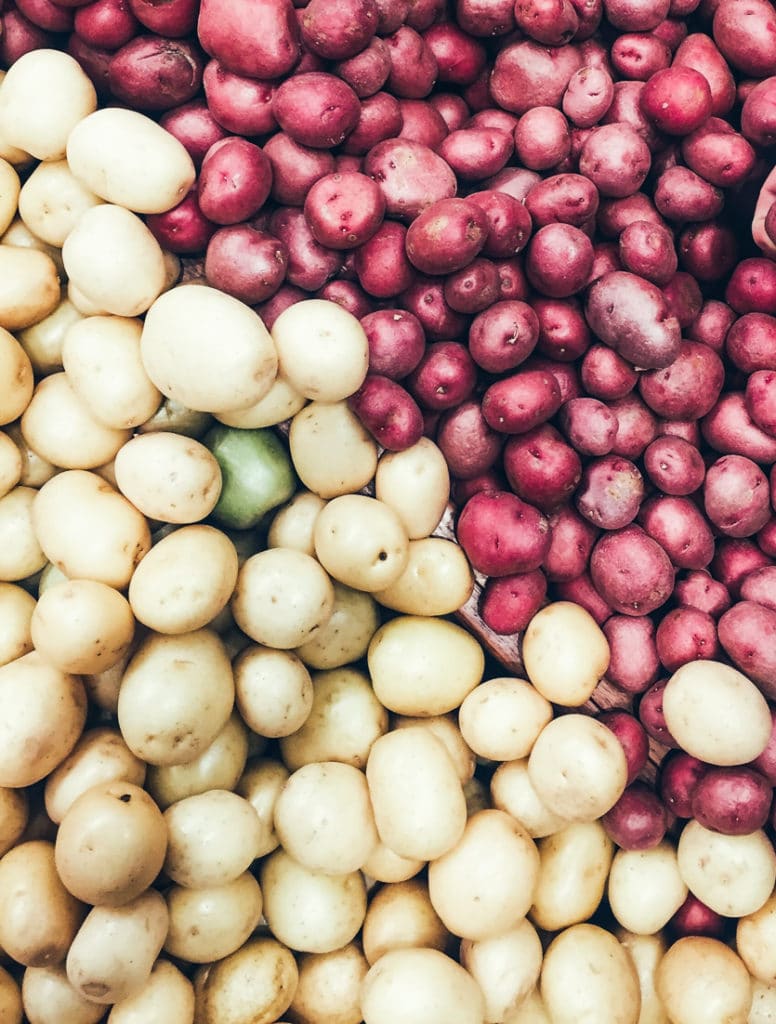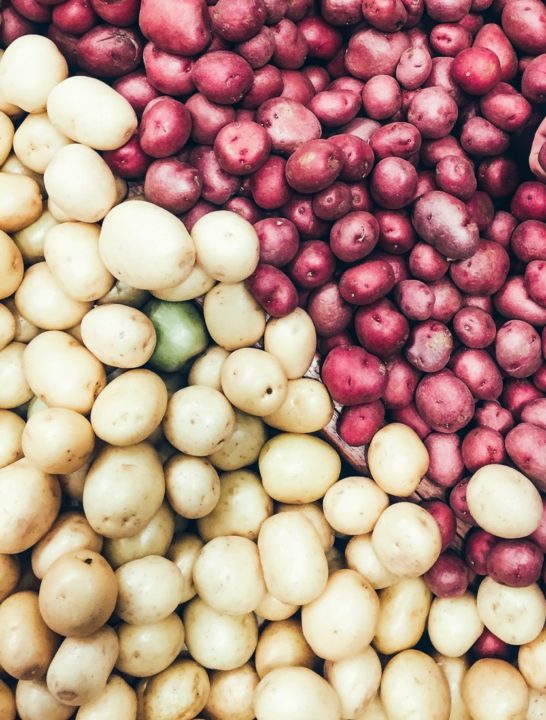 The third reason why potatoes have become so popular is its productivity. In fact, in the same area potatoes can provide 10 times more yield than wheat.
How Potato Conquered Europe?
When potatoes finally spread to Europe in the 18th and early 19th centuries, one of the biggest problems that Europe has always faced was resolved. It was hunger. At one point, over-dependence on potatoes as the most essential food will lead to hunger again. This was especially the case in Ireland, where Irish famine occurred, but we will talk about that later.
We must not forget that during the 17th and 18th centuries, one of the most significant problems was the onset of famine in England, France, Germany and other European countries. In France alone, from 1500 to 1800, there were more than 40 cases of starvation nationally and more than 100 of lesser local intensity.
Potatoes made it possible, for the first time in history, to produce enough food. It was a revolution of its own accord. Although less emphasized in history, it has had an enormous impact on the emergence and development of the first industrial revolution.
Being able to produce enough food meant that people were no longer so attached to working in agriculture. Therefore, it launched a new trend – moving to cities in search of work.
The population of England and Wales has almost doubled from 1801 to 1851, up to 18 million. The basis of the diet was potatoes. During this period, emerged today's ubiquitous fish and chips. Only then it was wrapped in real newspapers.
Even Friedric Engels, Karl Marx's closest collaborator, and one of Marxism's most significant theorists recognised its "historically revolutionary role". He compared the acceptance of potato cultivation to other scientific discoveries of the 19th century. According to Engels thanks to its advancement, famine was eradicated and the working class received a nutritionally valuable and high-quality source of food. So the potatoes history is the history of revolutions as well.
The Role Of Spain In Bringing Potatoes To Europe 
Potatoes were first brought to Europe by the Spaniards, who noticed it during the conquest of the Inca empire. When Hernan Cortez defeated and destroyed the Inca empire, he was only interested in gold. However, other conquistadors discovered other potential Inca values, and one of them was potatoes. It was first brought to Europe or Spain by Gonzalo Jimenez de Quesada in 1550.
Spaniards were also the first Europeans to accept potatoes in their kitchen, probably because they saw and tried ways from the Incas to make potatoes. For the Incas, potatoes were so important that they were also used as medicine. They were even served as a timekeeping unit – how long it took the potatoes to be cooked represented the unit of time.
Apart from national cuisine, potatoes became an integral part of the army's diet, especially powerful the Spanish naval armada. Potatoes prevented scurvy – a widespread disease at the time, especially among sailors, caused by vitamin C deficiency. Potatoes contain higher vitamin C than oranges, more potassium than bananas, and more fibre than an apple.
The Change In English Perception Of Potato 
Unlike Spain, in other European countries, potatoes history started later. The adoption of potatoes did not go either quickly or, primarily due to prejudice and superstition.  Among other things, potatoes were thought to cause diseases such as leprosy, syphilis, early death, sterility, rampant sexuality, scrofula, narcosis and destroying the soil where it grew. Initially, it was used as animal feed!?
It is believed that Sir Francis Drake was the person who introduced the potato to England. Besides that, he was known as a famous pirate and slave trader, and the man who was a second to circumnavigate the world. At first, for the reasons stated above, potato did not immediately reach "fertile soil".
However, the more educated part of the population quickly realized all its benefits, so the Royal Society 1662 came out with a recommendation to grow potatoes. At first, it had very little impact. However, things changed after the Revolutionary Wars, when potatoes proved to be a crop resistant to weather and disease, but also war ravages, as they grow from the ground. The acceptance and history of potatoes in France has had similar developments, like England.
France Quickly Followed England
It would be unfair not to mention Antoine-Augustine Parmentier. He was a French pharmacist who did a lot to promote potatoes as a widely accepted food. His efforts were even more significant because in his time, by the law from 1748, the cultivation of potatoes was banned. It was thought eating potatoes cause leprosy.
He saw potatoes during the 7-year war (1756-1763) when he was captured several times. He ate potatoes in Prussian captivity and realised that this had a positive effect on his health. On his return to France, he devoted himself to the study of potatoes and, based on his research, the ban on potato cultivation was lifted. At the same time, King Louis XVI of France, pressured by internal unrest caused by poor harvests and the appearance of famine, was looking for new ways to deal with the population's diet and noticed the work of Parmentier.
King Louis XVI even carried a potato plant in his lapel while his wife Maria Antoaneta put potato flowers in her hair or better to say wig. At that time it was a way of promotion!
Parmentier later published a book Treatise on the Culture and Use of the Potato, Sweet Potato, and Jerusalem Artichoke, sponsored by King. His selfless work led to potatoes becoming a staple food in France. On the other side, the unfortunate and unhanded king ended up on the guillotine, despite efforts to eradicate hunger.
Enlightenment Era and Potatoes
The French Revolution was a new moment for the spread of potatoes as the new government made great efforts to promote Enlightenment. And potato was a vital part of Enlightenment.
However, not all Enlighteners had a high opinion of potatoes. Denis Diderot, author of the first Encyclopedia said:  – "This root, no matter how much you prepare it, is tasteless and floury. It can not pass for an agreeable food, but it supplies enough food and plenty of healthy food for people who just want to sustain themselves."
Napoleonic Wars brought and spread French ideas and customs in the conquered areas, and one of them was gastronomy and with it potatoes. Thus, by 1815, potatoes became a staple food in most of Europe.
Other enlightened absolutist rulers of the time also sought to promote potatoes, reaping all the benefits, but this was neither quick nor easy. The king of Prussia, Frederick the Great, sought to introduce the potato, thereby seeking to reduce the price of bread. In 1756 he issued a decree obliging it to be grown. However, it was met with prejudice and resistance from the population. One legend says that he decided to use reverse psychology and planted large areas of potatoes in the royal fields and set up a strong guard around them.
His goal was to make nearby villagers think that this was something precious as it was so well guarded. Supposedly it happened because they started stealing potatoes and planted them for themselves. Anyway, Frederick was called Kartoffelkönig or potato king because of his merit. Other sources attribute this legend to French King Louis XVI.
Another enlightened ruler of the time, Catherine the Great, sought to promote potatoes in Russia. She also encountered rejection, prejudice, and superstition, where the Orthodox Church played the leading role. They were claiming potatoes were unacceptable because they were never mentioned in the Bible. Nearly a century will pass before potatoes featured in Russian cuisine.
In the US, potatoes were introduced in 1621, when the Governor of Bermuda sent several crates of various vegetables to Governor of the colony of Virginia. Like in Europe, it took a century and a half for the potatoes to become established in the United States. During the 19th century, it became a staple food there, mostly to immigrants from Ireland and Scotland.
At one point in the late 19th century, during the Klondike gold rush in Alaska, potatoes were considered to be worth the same as gold by the gold seekers. The reason was the vitamin C contained in the potatoes enabled diggers to survive in the wild.
In fact, it can be said that the potatoes had a decisive influence on the formation and expansion of the west European civilisation as we know it.
What caused the Irish potato famine?
As we mentioned potatoes spread in the UK in the late 18th and early 19th century and became a staple food. This was especially the case with Ireland. After Ireland ratified the Acts of Union in 1801, it became part of the United Kingdom of Great Britain and Ireland. It was de facto governed as the English colony, although Ireland had its representatives in Parliament. Most of the land in Ireland was owned by large landowners who leased it to tenant farmers. Of course, the leases were expensive, and for the peasants who rented the land, potato was a great solution because it gave needed food on a smaller area than grain.
That resulted in potatoes being the vital part of the peasants' diet, and in 1845 blight or Phytophthora infestans appeared in Europe. It could be translated as "vexing plant destroyer." About three-quarters of all potato crops were destroyed. The result was a tragedy that became known in history as the Great Hunger or Irish Potato Famine.
It is estimated that thousands of people died directly from starvation during this period, while hundreds of thousands died from the malnutrition and illness caused by it. More than a million people were forced to emigrate from Ireland around the world. Most of them to the United States, which made Ireland one of the largest diasporas in the world. In addition to the blight, another reason why the tragedy occurred was the poor or no reaction of the then government and administration over Ireland, which is still controversial today.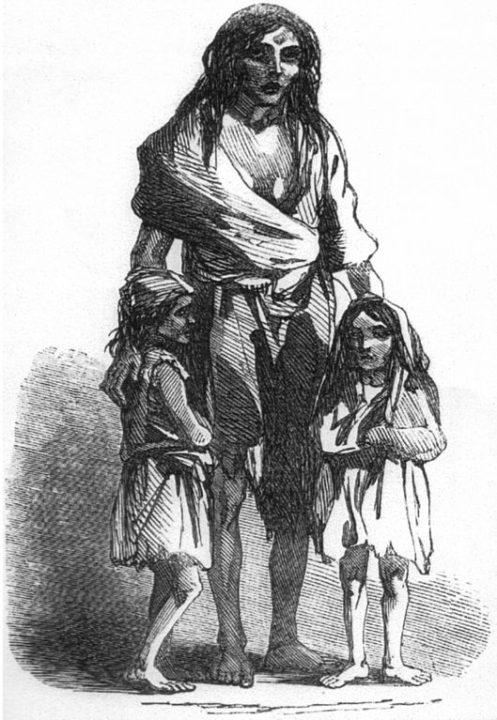 Even the former British Prime Minister Tony Blair officially apologized to Ireland and the Irish people because of the disaster caused by the mismanagement of the crisis by the UK government
For those who love football, it is interesting to mention that Irish emigrants founded today's Celtic FC. The ones who fleed to Scotland due to Irish Potato Famine.
How New Industries Began Around Potato
Growing potatoes led to the development of yet another previously unknown industry – production of pesticides. In the history of potato, another monster is incredibly important. Just after the blight retreated, in the mid-1860s, another potato monster appeared in America. It was the Colorado potato beetle and it destroyed everything in its midst.
Their invasion was so great that swarms covered entire beaches in the Atlantic Ocean. Quite by chance, as it happens, someone has discovered how to fight them. One of the potato farmers on the half-ravaged plantation, who had already written off, threw paint used for walls.
After a few days he was utterly surprised when he saw that the Colorado potato beetle was gone. It was not the green colour that drove it away, but something else – a chemical composition based on arsenic and copper. Soon the news of this salvage paint spread and other growers began to spray their crops and the beatle was beaten. A little later, scientists in France discovered that Phytophthora is an infestans or blight blend of copper sulfate and lime that is deadly.
Farmers then started to treat their plantations with both agents and this was actually the beginning of the use of chemical pesticides in the industry.
French Fries Origin: They Are More Belgian Than French
Finally, French Fries are not French at all. Their origins are actually from Belgium and date from the late 17th century. Historians believe that the first French fries were discovered by poor residents who lived in the Meuse Valley.
The basis of their early life was small fish from the river they fried, but when the river froze during the winter, they found another source of nutrition that had just come from the New World – potatoes. They were fried in the same way as fish.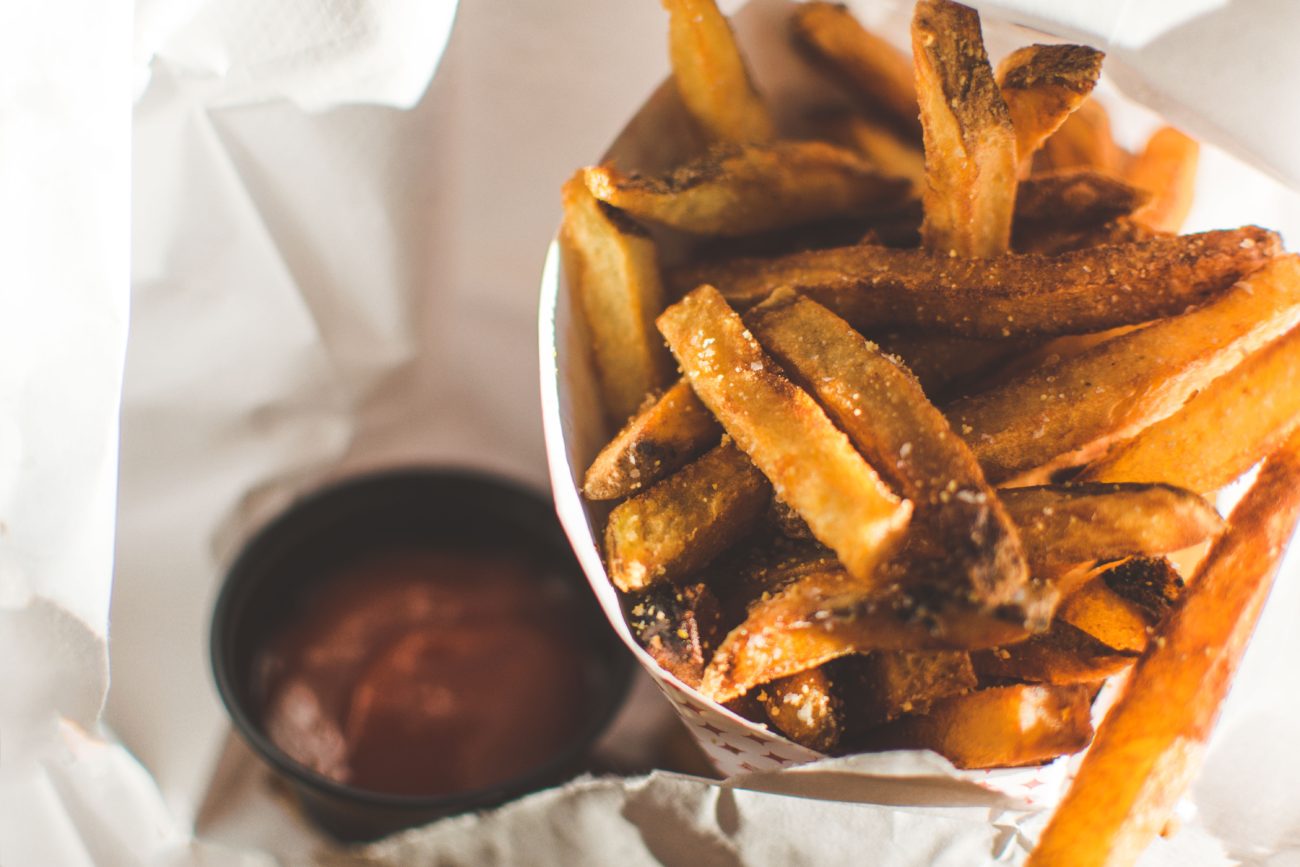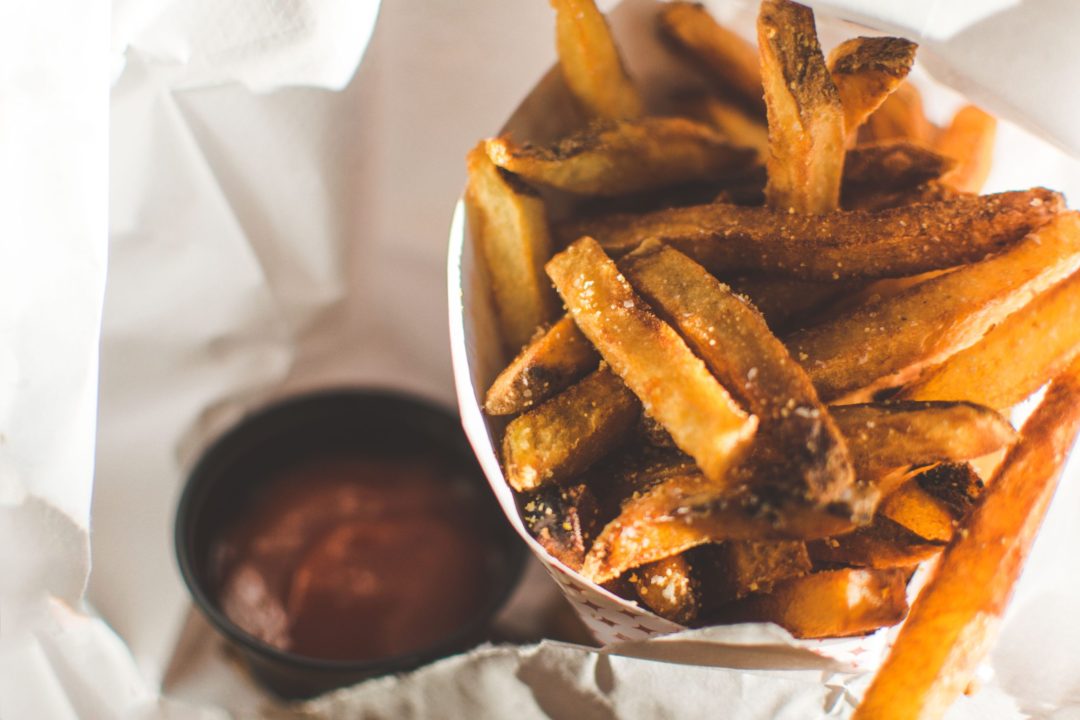 During  WW1 American soldiers stationed in Belgium liked this dish. Given the fact that the official language in the Belgian army was French, these potatoes were called french fries. It may be too late to correct the historical injustice, but actually they should be called Belgian fries. 
The History of The Potato Chips
Legend has it that potato chips were created accidentally in 1853 in the US, at Moon's Lake House in Saratoga Springs. According to the legend, the wealthy shipowner Cornelius Vanderbilt was not happy with his dinner because the potatoes served were too thick.
The chef at this restaurant, named George Crum, was so furious at Vanderbilt complaints that cut potatoes on the thinnest possible slices, put them in boiling oil and served Vanderbilt. Surprisingly, Vanderbilt was delighted and soon this snack has become extremely popular and known as "Saratoga Chips".
This invention enabled Crum to open his own restaurant, which at that time was not easy to do because Crum was half African American, half Native American. However, this is just a legend from potato rich history.  Certainly it is not the historical truth and the true origin of crispy fried potato is not certain.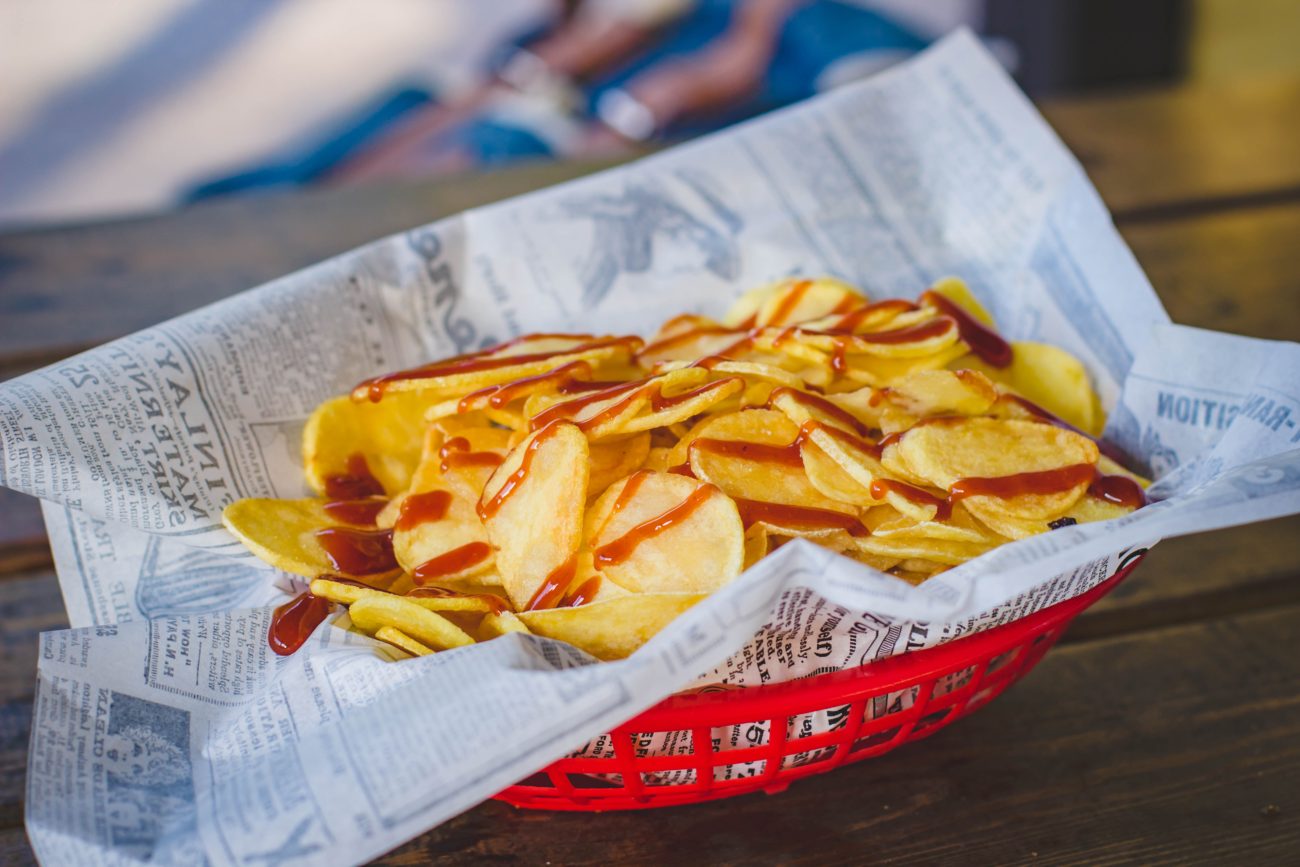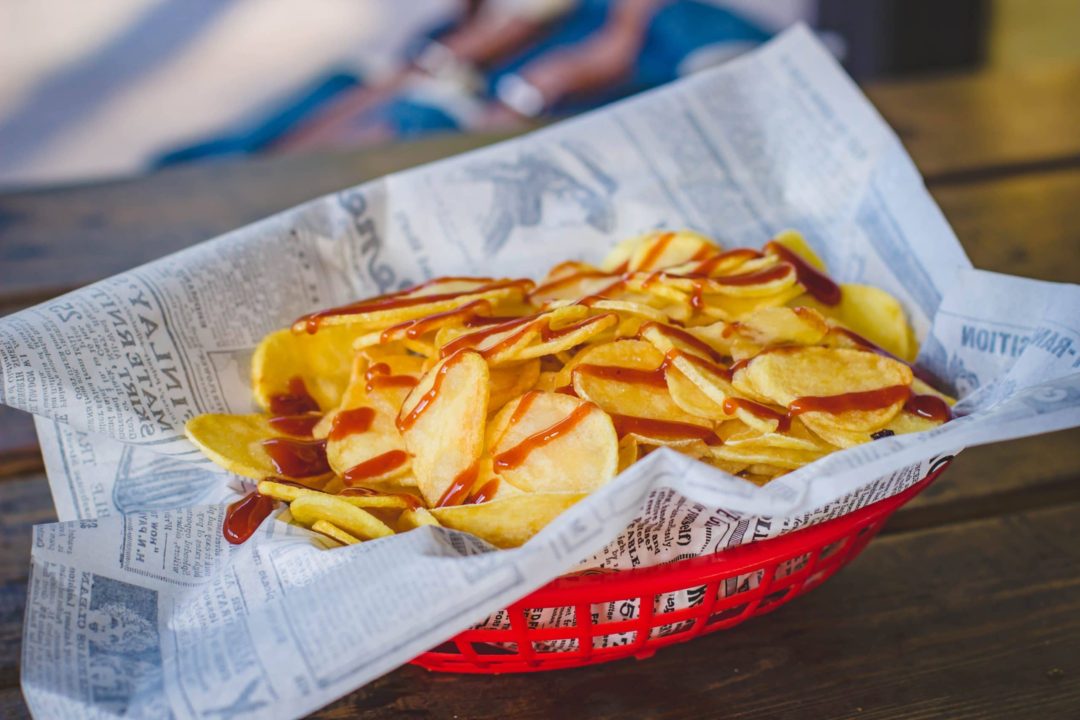 Fun Fact: Potato Is Truly Out Of This World!
Potato is also the first plant grown in space, when NASA, in partnership with the University of Wisconsin, tested a new technology for space cultivation.
Wrapping Up The History Of The Potato
For centuries, potatoes have been an integral part of the diets of most countries in the world. It has been propagated from its native land to the other end of the world, and it still rules most of our daily meals. Potato sure is a wonder food because of its rich nutritional value and stomach-filling quality.
It has been the most sought-after solution to most of the world's famines, and we as a people can't thank its first farmers enough; after all, they indirectly gave birth to everyone's favourite French Fries!
So I hope you all enjoyed our research on the history of the potato and are ready to try your favorite potato dish. Comment and let us know which is your favourite potato dish. My personal favourite is the Bosnian Potato Pie, and if you'd like to try it out, check out its recipe.