The History of Pepper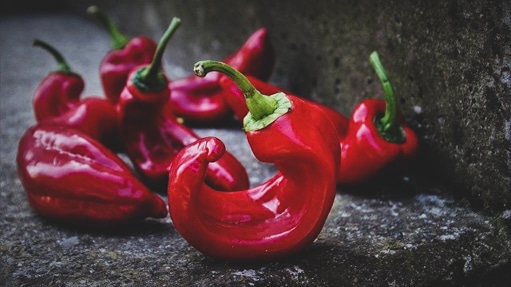 What does Arrabbiata sauce from Italy, Thai red curry, Kung Pao Chicken from China, Vindaloo from India, Hungary's Paprikash, Spanish Chili Con Carne and Puntas from Mexico all have in common? Peppers! All these traditional dishes from around the globe contain peppers. Knowing this, I became interested in how the pepper – a food that Columbo brought to Europe, has become so widespread and such an important ingredient worldwide.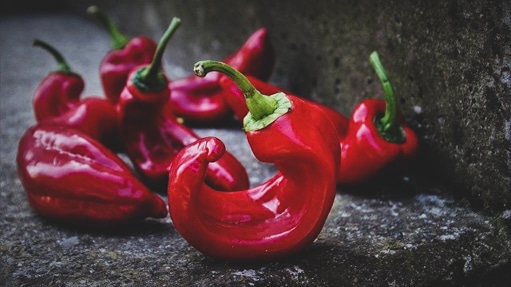 The original purpose of Columbo's journey was to discover a western passage to India or a new route for the spice trade. However, history shows, that instead of India he landed on a new continent. When he didn't find as many peppers as he'd hoped, he was not deterred. He simply declared the peppers as 'black pepper' since they were spicy (hot). Back then, all that had a spicy taste was called "pepper" or in Spanish – pimento"
The similarities with Black Pepper
There is much confusion regarding the names of peppers in different languages. In the UK and Ireland, the heatless varieties are called pepper, red pepper or green pepper. While the hot versions are called chilli or chilli peppers. It's similar in the US and Canada where the heatless varieties are called bell peppers, sweet peppers, or simply peppers, while hot ones are called chilli, chilli peppers or hot peppers.
In Australia, New Zealand and India it is relatively straightforward. Sweet peppers are called Capsicums, (after a chemical compound that gives them flavour) while the hot ones are known as chillies.
In Slavic languages the name paprika is used for all types of peppers. The only difference is that the heatless varieties are called sweet peppers and hot ones – hot peppers. Hence the word paprika for grounded pepper, which originates from the South Slavic languages. Here we can find a similarity between the word paprika (which means pepper) and papar (means black pepper). The situation in Spain is similar, while in Mexico the word chile refers to hot varieties, while the heatless varieties are called pimiento. Pimiento is a masculine form of the word pimienta which is the name for black pepper.
This is not the only confusion Columbus has left behind. He named the new continents natives Indians, a name that remains to this day, even though they had absolutely nothing to do with India.
Pepper Origin
When discussing peppers, a few more questions logically arise. Where does chilli come from? What is the history of the pepper?
The beginnings of pepper cultivation date back 9,000 years, in what is now Central and South America. The earliest traces of pepper cultivation were found in Equador, in a preserved container where micro-testing found traces of peppers 6100 years old.
In addition to corn and potatoes, peppers were part of the diet of ancient American civilizations such as the Incas, Mayans, and Aztecs. According to some records, the Aztecs even used peppers as a kind of punishment for naughty children.
Interestingly, peppers, like tomatoes and potatoes, were initially planted in Europe as ornamental plants. Even today it is possible to find some types of peppers planted as decorative bushes. Some of the most famous species are Black Pearl Pepper, Bolivian Rainbow Pepper and Prairie Fire Pepper.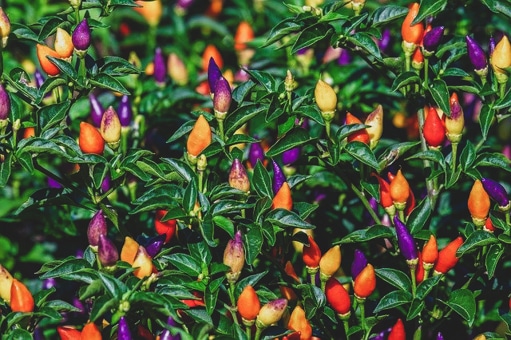 It is assumed that peppers were first introduced to Europe by physician Diego Álvarez Chanca. When he brought them back from his second trip to the "West Indies". Or according to Columbus ' the new continent' Which subsequently later, another Italian explorer, Amerigo Vespucci re-discovered and conveniently named it America after himself.
Now maybe I have mentioned Columbus too much, but I can't help myself. For me, it is a great example of persistence and self-belief, but also ignorance. A great example that for success, knowledge is not a necessary precondition.
Conquest of Europe and World
Now back to peppers and their world domination. Given the religious suspicion of everything new, pepper was slowly entering European cuisine. However, mainly due to hotness, it slowly began to spread across Europe. Specifically, hot spices were especially appreciated, because they made the very monotonous cuisine more tolerable at the time. Besides that, it had obvious health benefits, and most importantly, it was much cheaper than black pepper.
In the early 16th century Portuguese traders brought pepper to Asia. There it found fertile ground both literally and figuratively, especially in India and China. It became so domesticated and spread throughout China, that during the 18th and 19th century it was generally accepted that peppers originated in China. Even today, China is the largest pepper producer in the world.
However, it seems that the peppers in the east were better accepted than in the west. Back then the powerful Ottoman Empire was among the first to recognise and embrace it. Along with the expansion of the empire, among other things, Ottomans popularised peppers. Which had a significant impact in Hungary. Later, it turned out that pepper became part of the Hungarian national dish, although the first records of pepper cultivation date from 1569, when Hungary was ruled by the Turks.
When the Turks were defeated and expelled from Hungary the pepper remained. As it is such an excellent addition to food, the Hungarian traditional dishes such as paprikash, goulash and stew, are all based around ground pepper or paprika.
Pepper Varieties
The pepper belongs to the family of nightshade plants, along with potatoes, tomatoes, aubergine and even tobacco. Although widely considered a vegetable, pepper is actually a fruit. Today there are 5 native species of pepper:
Capsicum annuum – the most widespread, where bell peppers, cayenne, jalapeños, chiltepin belong
Capsicum frutescens – tabasco and Thai peppers, piri piri, malagueta and Malawian Galley
Capsicum chinense – where some of the hottest species belong, such as the naga, habanero,
Capsicum pubescens – rocoto peppers from South America
Capsicum baccatum – aji peppers from South America
As mentioned above, there are numerous pepper varieties. Some of the best known are tabasco, whose origin is in Mexico. It is named after one of the 32 Mexican countries. Otherwise, tabasco is best known as the main ingredient in the sauce of the same name. Besides the chilli peppers, this sauce contains only vinegar and salt. It is interesting to see how tabasco sauce has become an integral part of the culture, especially film. You can see it even in Chaplin's movie Modern Times is 1936, but also in Back to the Future III movie. Today, it is even an integral part of astronauts' menu in the space shuttles.
Another well-known pepper is peri-peri, originally from south-east Africa where it is still grown today. Like tabasco it is better known as an ingredient of peri-peri sauce. It was brought by Portuguese traders from the Caribbean, and in Swahili languages means pepper, pepper or strong pepper. Peri-peri sauce, commonly used as a marinade has different variations, but basically it is made of crushed peppers, lemon, oil, garlic and onion.
Paprika and Hungary
By drying and grinding peppers, you get a spice known worldwide as paprika. The name paprika in Hungarian came from South Slavic languages such as Croatian, Serbian, Bosnian. In fact, it is the only Croatian word commonly known in the world. From what I know of
In addition to producing peppers, Hungary is also credited with the "discovery" of sweet peppers. More precisely in 1920 a grower near the town of Szeged in present-day Hungary discovered a way of cultivating peppers without containing capsaicin. Otherwise, capsaicin is a chemical compound that gives pepper hot taste.
In addition, in Hungary, biology and chemist Albert Szent-Györgyi managed to isolate vitamin C from peppers. Because of his contribution to science in 1937, he was awarded the Nobel Prize in Physiology or Medicine. It is not necessary to emphasize how important vitamin C is today in medicine and daily diet.
Nutrition & Health Benefits
When it comes to nutritional and medicinal characteristics, it is important to mention the following facts. Peppers contain only 20 calories per 100 grams, making them low calorie and healthy. They are a great source of Vitamin C, Vitamin A and Vitamin B6. They also contain vitamin E, vitamin B2, vitamin K, folate, and pure chemical elements such as molybdenum, potassium, manganese, magnesium and phosphorus.
One pepper contains as much as 300% of your daily requirement of Vitamin C! The synergy of vitamins A, C and lycopene carotenoid, give peppers antioxidant power and make them a so-called superfood. Regular consumption of vitamin C-rich foods boosts immunity, counteracts harmful radicals and reduces the risk of many diseases.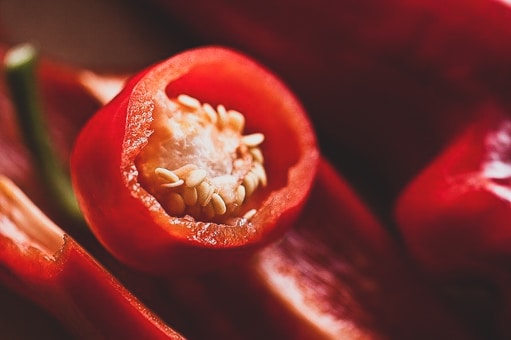 Due to its low-calorie content and richness of vitamins and minerals, peppers are useful in any type of diet. In fact, recent research shows that red pepper stimulates the burning of calories.
The natural ingredients found in peppers help reduce anxiety, especially those related to PMS. They protect the body from the effects of stress, relieve bad mood and insomnia. Vitamin B6 is involved in the production of "sleep hormone", melatonin, but also serotonin, the "happiness hormone".
Vitamin C and carotenoids help maintain a clear complexion, and helps the skin fight irregularities such as blemishes. Due to its powerful antioxidant properties, it works naturally in protecting the skin from wrinkles, damage and old age.
Preliminary studies show that peppers have certain anticancer properties that could be valuable in preventing oesophageal and gastric cancer, as well as reducing the risk of prostate cancer.
World Production and Usage
China is the world's largest producer of bell peppers at 17.4 million tonnes. In second place is Mexico with 2.7 million, while in third place is Turkey with 2.5 million tons.
It is interesting to note that the largest consumption of peppers per capita is in Turkey, followed by Mexico, China and Indonesia. Although the trademark of Hungarian cuisine, it seems that Hungarians are not big consumers after all.
Finally, let's mention the spiciness measurement. There is the SHU scale or Scoville Heat Units. Which was named after American pharmacist Wilbur Scoville, who first invented it in 1912. Although its method is based on non-organoleptic properties and has considerable drawbacks, it has continued to this day. SHU varying from 0 for bell peppers to 3,200,000 SHU for some extremely hot peppers such as Pepper X, Dragons Breath, etc.