Interesting Facts About Edinburgh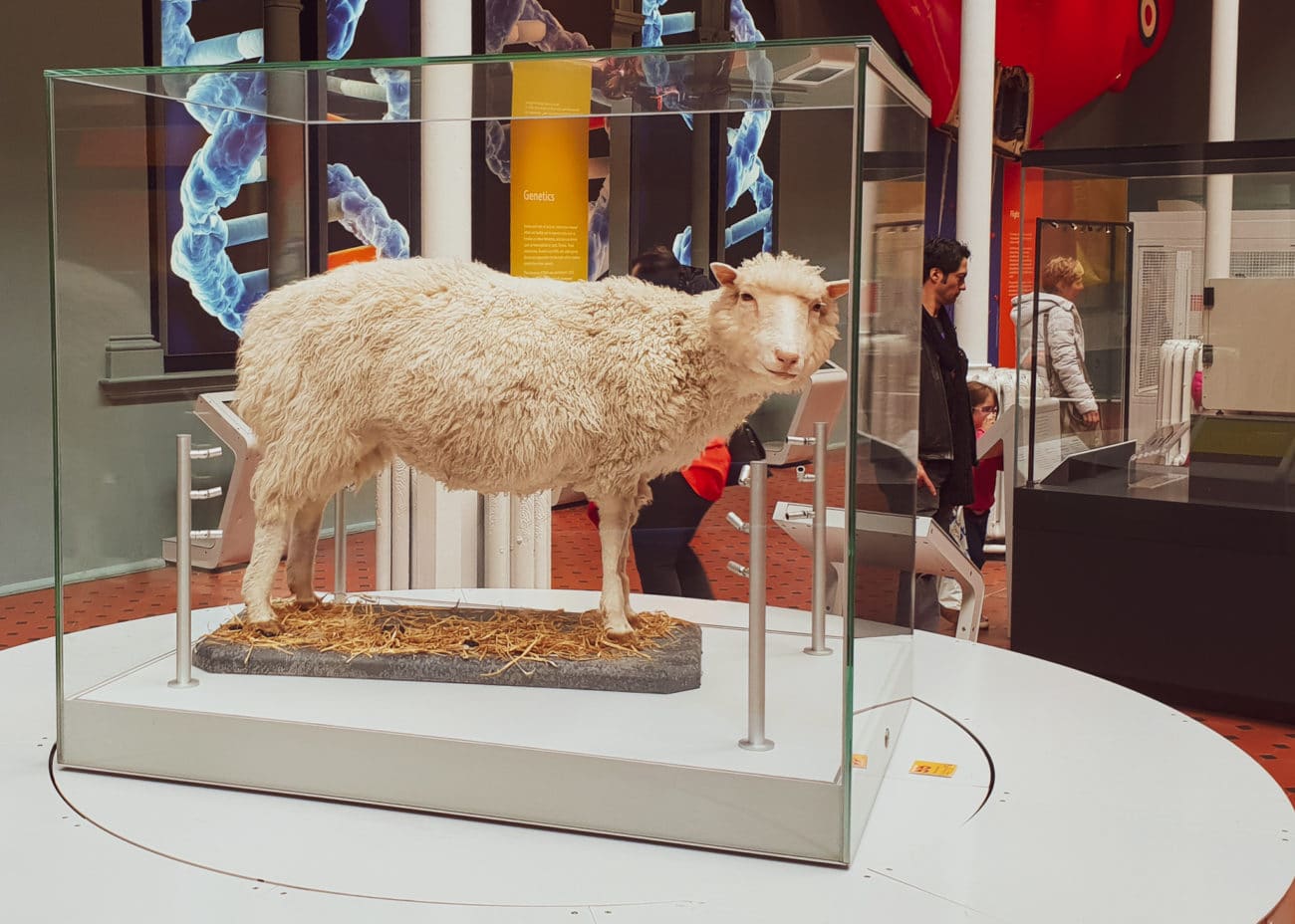 Did you know Encyclopaedia Britannica was created in Edinburgh? Or that J.K. Rowling wrote Harry Potter here, and some of the city's locations served as an inspiration for Diagonal Alley or Hogwarts? Or that the nickname of Edinburgh is Athens of the North? Do you know that inventors from Edinburgh we can thank for the phone, flush toilet, colour photo, toaster and numerous other inventions without which it is difficult to imagine everyday life? These are just some of the interesting facts about Edinburgh.
Edinburgh is the capital of Scotland, the city of Whisky, but Edinburgh is far more than that. As it is described at the entrance to the Museum of Edinburgh – it is a city of contrast and pageantry, a city of power and commerce, and most importantly a city of stories, arts and ideas. Let's go through some of the most interesting facts about Edinburgh.
Edinburgh is the city with the most listed buildings in the world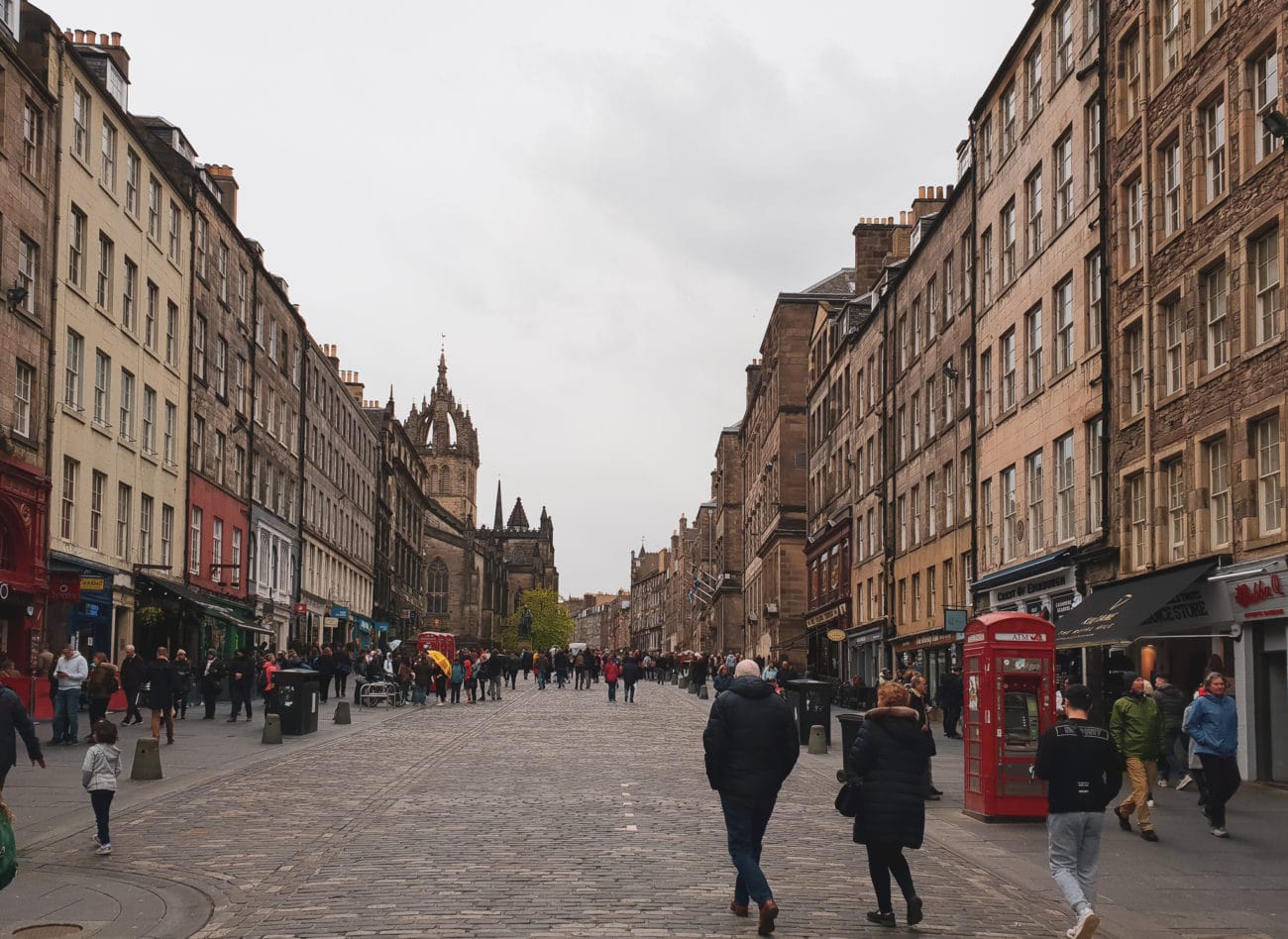 Extremely rich history, culture and heritage have resulted in Edinburgh today has the highest number listed buildings in the world. More than 4500 facilities are under special protection, and 900 or 25% of them are listed on the A list, meaning "buildings of national or international importance, either architectural or historical or fine, little-modified examples of some particular period, style or building type. "
Now I fully understand why it annually attracts more than 4 million tourists every year.
The story of William Brodie was the inspiration for the novel "Strange Case of Dr Jekyll and Mr Hyde"
Edinburgh is a city of stories, and one of the many is the one about William Brodie, known as Deacon Brodie. He was a rich and distinguished cabinet maker and Edinburg city councillor. However, his alter ego was a burglar and a thief. After the series of robberies he had done, he planned the biggest ever since, attacking the state treasury itself. The plan went wrong, he was caught and returned to Edinburgh where he was hanged. Numerous legends are intertwined around him, and one of them says that he was able to bribe hangman to stage his death and later he was seen in Paris. Whatever happened, there is a tavern dedicated to him in Edinburgh. It is an interesting fact that his life was an inspiration to the great writer Robert Louis Stevenson for the novel "Strange Case of Dr Jekyll and Mr Hyde".
The Scott Monument was the highest monument built for a writer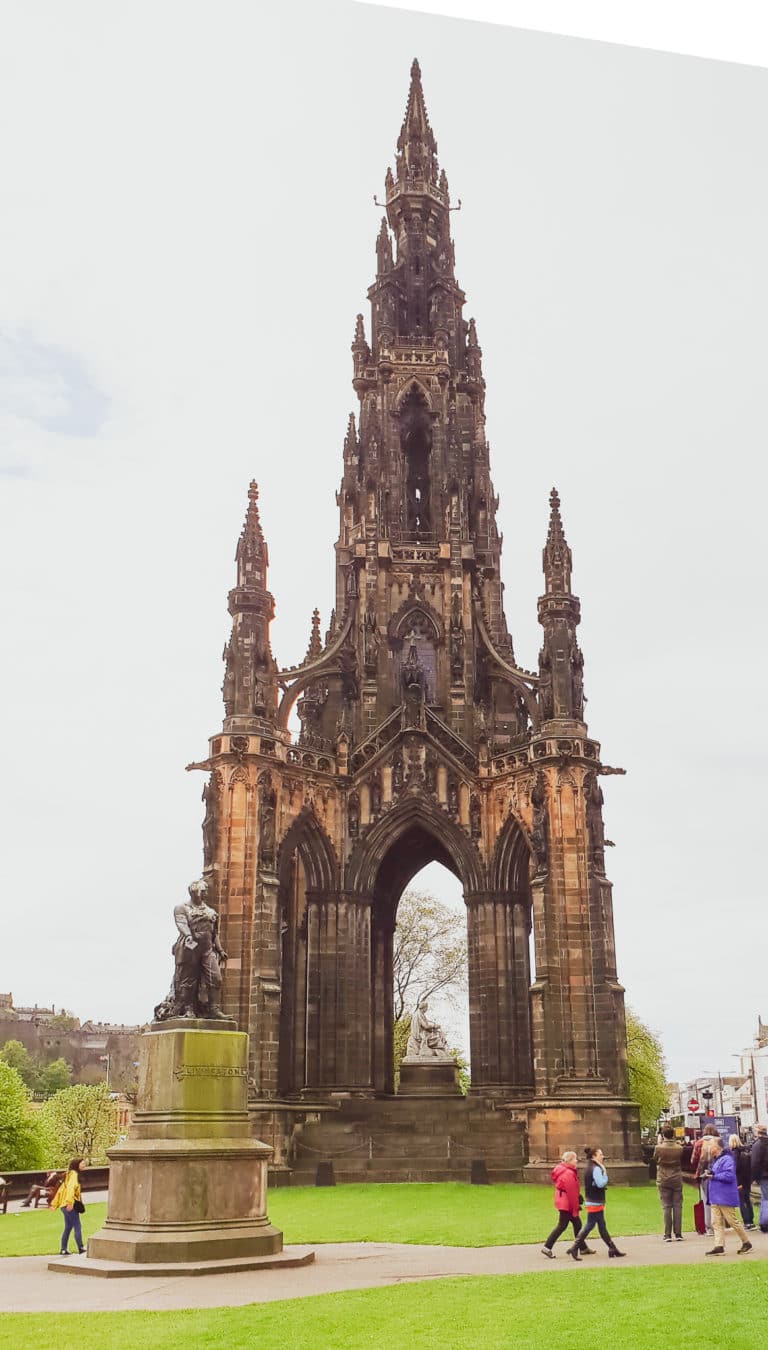 Speaking about writers, Edinburgh had emerged some of the most famous writers, such as Robert Louis Stevenson, and Sir Walter Scott author Ivanhoe, Rob Roy, which both got movie versions. By his first work, Waverley, the main train station in Edinburgh was named. During his life, Walter Scot was a prominent writer and politician, engaged in Scotland and her national identity, and was also credited for the Recovery of the Crown Jewels, better known as Honors of Scotland. The Scott Monument was erected in front of the Railway Station in Princess Street Garden. This 200 ft or 61 m high monument once was the world's tallest monument to a writer, until Jose Marti monument was built in Havana, Cuba.
Harry Potter was created in Edinburgh
Here we must not forget to mention J. K. Rowling. Although originally not from Edinburgh, she wrote her books about the fantastic world of wizardry, and some of the places in Edinburgh served her as an inspiration for book locations, such as Greyfriars Kirkyard, the graveyard surrounding Greyfriars Kirk. There is also Victoria Street which was an inspiration for the Diagonal Alley or George Heriot's School, built in the very vivid style of the Scottish Renaissance that was an inspiration for the Hogwarts School of Witchcraft and Wizardry.
The idea for the character of Ebenezer Scrooge was born here
Yet another interesting fact about Edinburg is that idea for his famous novel A Christmas Carol and the character of Ebenezer Scrooge, Charles Dickens got here. In fact, while he was a guest at Edinburgh University, he visited the city and during sightseeing, Canongate Kirkyard noticed the tombstone of a certain Ebenezer Scroogie – Mealman. He thought that it was Ebenezer Scrooge – Meanman, which was more than enough inspiration for his imagination that later created one of the warmest novels of world literature.
Scottish Enlightenment shaped the world as we know today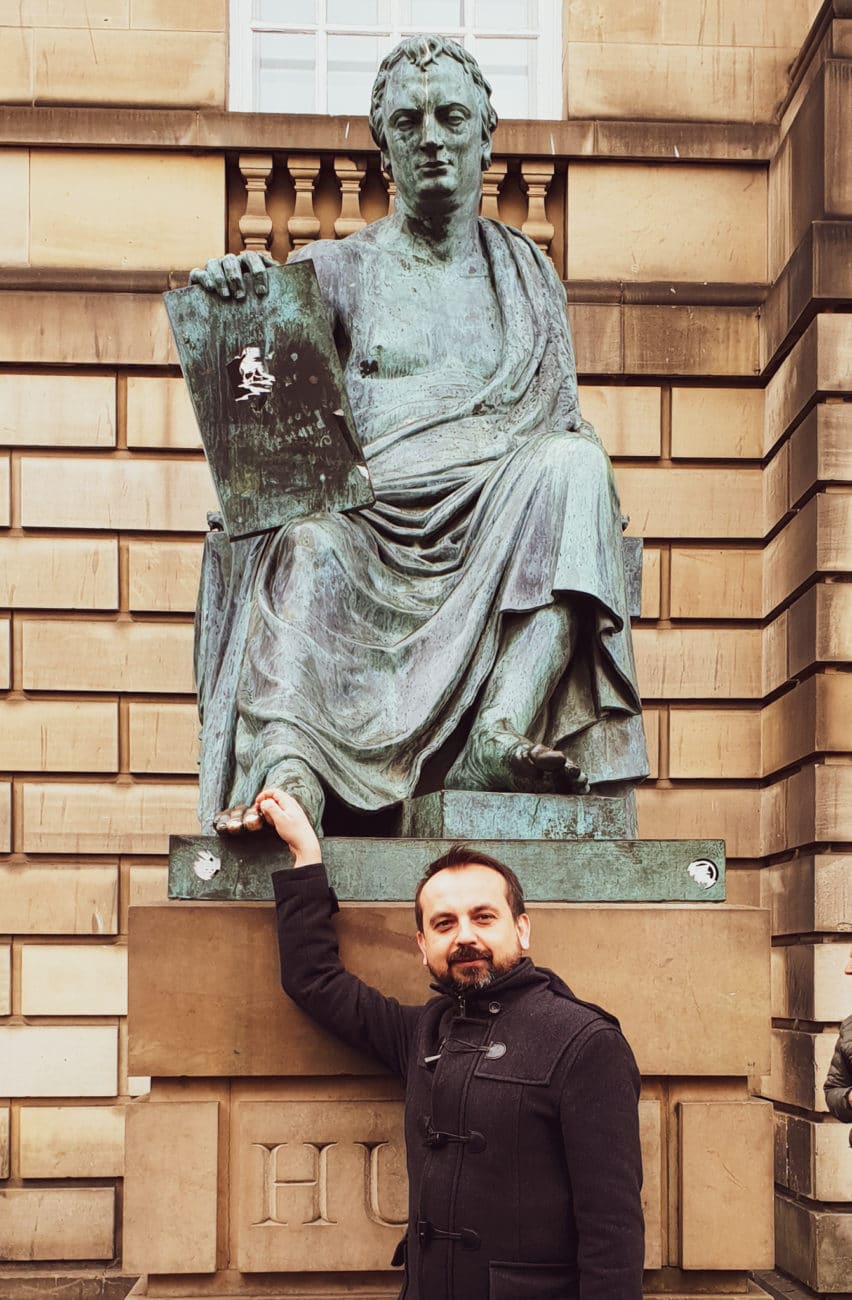 Edinburgh is where Scottish Enlightenment was born in the second half of the 17th century. It is about people whose ideas and works in the most literal meaning of these words formed the world as we know today.
One of the most prominent thinkers of Scottish Enlightenment was Adam Smith, the author of the Wealth of Nations. In this capital piece of economic thought, he gave the idea of absolute advantage and coined the term of the invisible hand of the market and laid the foundations of liberal or laissez-faire (the French term that in the leave leaves alone) economic doctrine, based on open markets and as much as possible free domestic and international trade. Although from his origins to date his theory was praised or, to a greater or lesser extent, disputed, it remained actual until today. Therefore, Smith is considered "The Father of Economics" or "The Father of Capitalism", and his character is also on the back of a £ 20 banknotes. As an economist by profession, personally, I am a great advocate of his ideas, with the proviso that not equally applicable anywhere, but from the standpoint of human progress they had paramount importance.
Of course, we must mention David Hume, the most prominent Scottish Enlightenment philosopher and man who, with his influence, has had an important influence on today's philosophy and science in general. At least for me, especially interesting is his views on the problem of induction. Simply said, this is making general conclusions based on individual observations. I will just add my humble opinion that this kind of reasoning is characteristic for dumb, which are consequently easy target for scammers. But they are blessed with not being burdened with knowledge.
Hume had a tremendous influence on Immanuel Kant and the development of idealism, and on other philosophers as well. Even Albert Einstein himself stated that Hume's works inspired him when he formulated his theory of special relativity.
Apart from philosophical works, Hume was also a historian, essayist and economist. Nobel Prize winner Paul Krugman told: – David Hume, who created what I consider the first true economic model. Although I could write several blogs about him, yet the most important is to add his ideas influenced the French enlightenment philosophers such as Jean-Jacques Rousseau and others, who were again largely shaped modern Western civilization.
Encyclopædia Britannica was created in Edinburgh
One of the most significant heritage of Scottish Enlightenment definitely is Encyclopædia Britannica, which was born in 1768. It was a British response to the French Encyclopédie of Diderot and d'Alembert, and in the meantime, it became much more popular and widespread.
In fact, until Wikipedia appeared, it was the most important encyclopaedia in the world. And unlike Wikipedia, because of the way of editing, it is more accurate.
Whiskey Tours
If one thing is inevitably tied to Edinburgh and Scotland, that is Water of Life, or according to the Gaelic language Uisce Beatha – in the world much more famous as whisky.
It is interesting fact to know – to be called scotch whisky, it is necessary that the process of distillation and maturation takes place completely in Scotland, the whisky must be left for at least three years in oak casks and the amount of alcohol should not be less than 40%.
It is believed that the history of whiskey in Scotland dates back to the 14th century, but the first records of the production of whiskey dating back to 1494, when in one tax document stated, "Eight bolls of malt to Friar John Cor wherewith to make aqua vitae." This was not a small amount since it is enough to produce 1,500 bottles of whiskey. After that, the popularity of whiskey just grew, and even high taxes during the 17th and 18th centuries couldn't stop it. The tax was reduced later, illegal peaches disappeared, and some of them became modern distilleries.
Today, whiskey is one of the most important industries in Scotland, whose export value is £ 4.7 billion, and statistically in 2018, in every second it was exported worldwide 41 bottles of this apparently globally popular drink.
Edinburgh is the greenest major city in the UK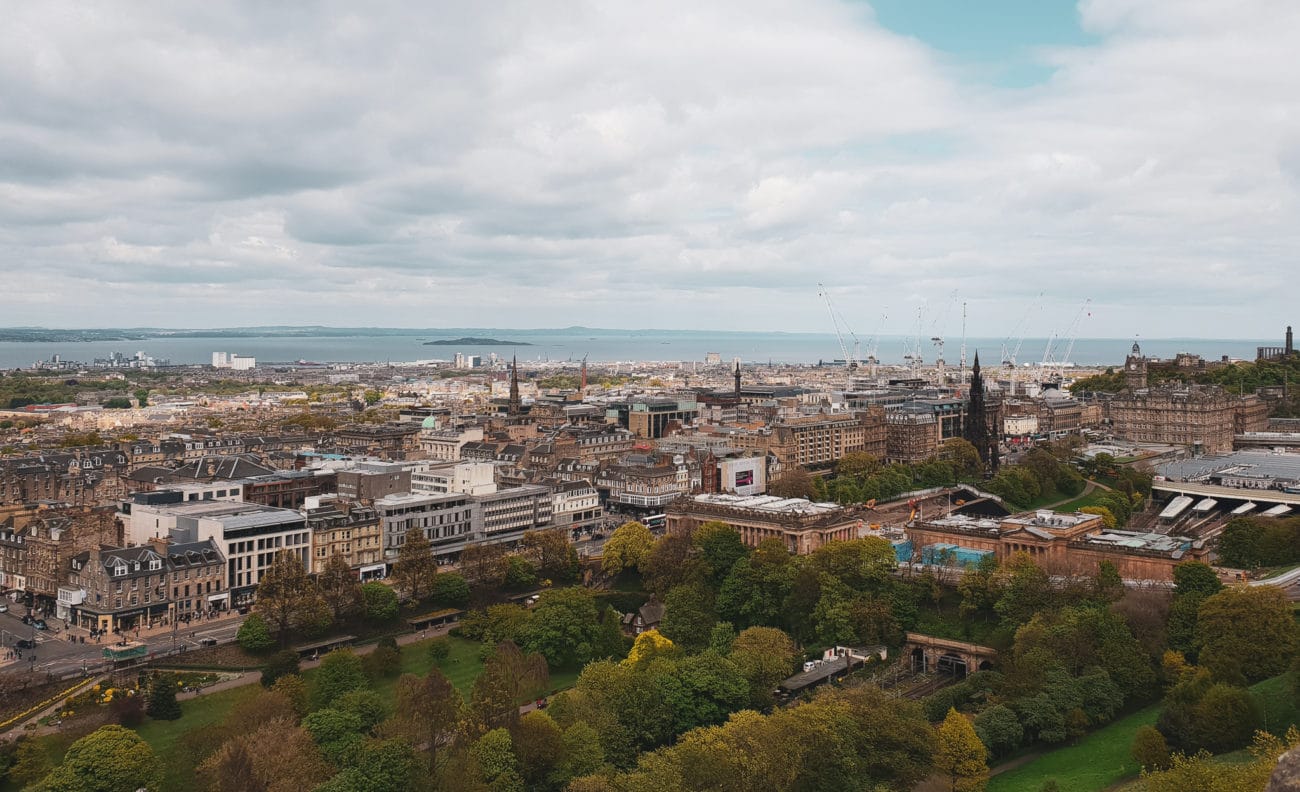 There are more than 100 parks and more trees per head of population than any other city in the UK. But not only that, in Edinburgh a lot of attention goes to other factors such as air quality, recycling efficiency, pollution and many others. It should not come as a surprise that Edinburg was declared the greenest city in the UK. The interesting fact indeed.
Edinburgh is one of the best festival destinations in the world
On the world festival map, Edinburgh is likely to be in the first place, or at least on the very top. Here takes place a whole series of festivals and the special festival mood is in August.
Edinburgh is home to The Fringe, the world's largest art festival. The Fringe is truly spectacular because in 2018 alone there were over 55,000 performances, more than 3,500 shows in 317 venues across the whole city. Here you can see all the art forms like theatre, comedy, musicals, opera, concerts, dance, circus, cabaret, children's shows, exhibitions and all other events.
Although the most famous The Fringe is just one of the festivals, and there are also the Edinburgh International Festival, Royal Edinburgh Military Tattoo devoted to military music and similar, Edinburgh Art Festival, International Television Festival as well as the International Book Festival. In other words, the book festival is the largest festival of that kind in the world, with more than 800 different events. Don't forget, all these festivals take place in August.
In addition, there are also Jazz & Blues Festival, Edinburgh's Hogmanay or New Year's Eve, Science Festival, Children's Festival, Film Festival and many other "smaller" festivals.
Remember I said Edinburgh is a city of stories – there is a Storytelling Festival held here, as well.
Phone, toaster, flushing toilets are just some of the everyday things we owe to people from Edinburgh
In Edinburgh, they are very proud, and rightly so, on innovation, new ideas and discoveries. Here some of the most prominent scientists and inventors were born and/or educated in the city. These are a few interesting facts about inventions from Edinburgh people.
Alexander Graham Bell's inventor of the phone was born in Edinburgh, as well as Alan MacMaster's inventor of the first electric toaster.
William Cullen's physician, chemist and agriculturalist from the Scottish Enlightenment period invented the first modern refrigerator.
James Clerk Maxwell was a physicist. In a millennium poll conducted between 100 leading physicists, he was declared the third most important physicist, right behind Einstein and Newton. Moreover, he is responsible for the invention of the world's first colour photo.
Alexander Cumming patented a flush toilet with S-trap. I other words he created a toilet as we know today.
Aleksandar Wood a physician who invented the first hypodermic syringe was also born and educated in Edinburgh. In Edinburgh was educated Sir James Dewar, who made the discovery of vacuum flask, same as John Boyd Dunlop, who re-invented the first pneumatic tire, based on which Dunlop Rubber Company would later become.
Sir Alexander Fleming, the founder of penicillin and the Nobel Prize winner, was Rector of the University of Edinburgh.
We should not miss the first cloned animal – Dolly Sheep – the work of a scientist from the Roslin Institute, part of The University of Edinburgh. For those who do not know it's the first mammal cloned from an adult cell.
And at the end, the most interesting fact – 11% of all Nobel Peace Prize winners are Scots.