Croatian Cuisine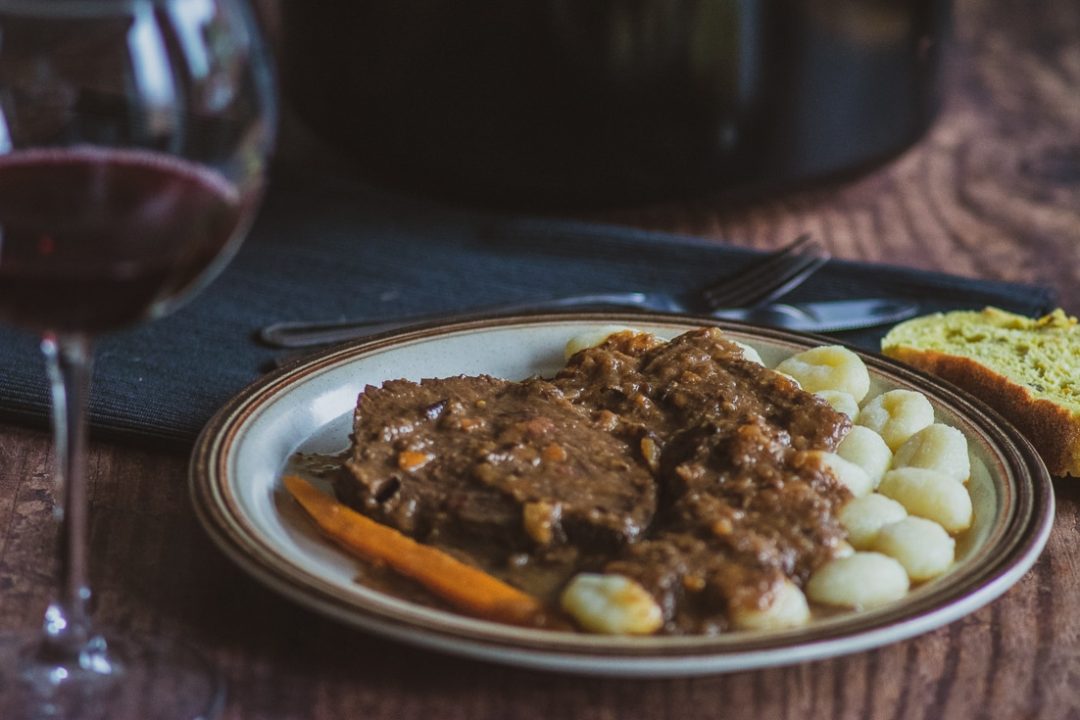 History is not written alone in books or monuments. It can also be found in the national cuisine. Croatian cuisine is a perfect example of this. Perhaps traditional cookbooks are even more historically accurate than history books.
Croatia is at the crossroads of Central, Eastern and Mediterranean Europe. Throughout history, this has brought countless wars and conquerors, but each has left an indelible mark, which is evident in architecture, language, culture, but more importantly in the kitchen.
Due to historical circumstances and geographical location, Croatia has three different, but mutually intertwined regional cuisines. Each has its own variations.
Roughly, we could say these are:
Coastal cuisine (Dalmatia & Istria)
Continental cuisine (Zagreb and central part of Croatia)
Slavonian Cuisine (Eastern region)
It is important to note that each of the regional cuisines mentioned above has its subregions and specialities specific to them.
Coastal Cuisine
Coastal cuisine is based on seafood, Mediterranean fruit and vegetables and olive oil. A distinctive flavour gives Mediterranean spices and herbs – rosemary, bay leaf, oregano, cloves, sage, and even lemon.
The Mediterranean climate and historical legacy of Greece and Italy (especially the Venetian Republic, which ruled these regions in the past) are clearly visible.
An indispensable dish in this kitchen is grilled fish or fish "na gradele". Most often, the grilled fish would be sea bass, sea bream, squid, etc… The fish is usually served with a side dish made of cooked Swiss chard and potatoes, well-seasoned with olive oil and garlic.
Swiss chard is very common in Dalmatian cuisine. Soparnik is another traditional dish based on Swiss chard. It's a savoury pie with a chard filling. It is an indigenous dish of this area, and since 2016 the European Commission has declared it a non-material national heritage of Croatia certified with the specific geographical origin. It is also an intangible cultural heritage in Croatia. They even have the Soparnik Festival which takes place on Dugi Rat.
Brudet, or brodetto as it is known, is also a popular dish, and there are many recipes for its preparation. It is a fish stew, which is made of several types of fish. Its name comes after the Italian word brodetto, which means soup.
Oily fish is another dish from Venetian cuisine. Most often these are anchovies in olive oil, but they can also be sardines, mackerel and even tuna. I think this is a fantastic appetiser, and like it a lot.
To me, one of my favourite dishes is buzara. It is a straightforward thick sauce of olive oil, garlic, wine and breadcrumbs in which mussels or scampi are prepared.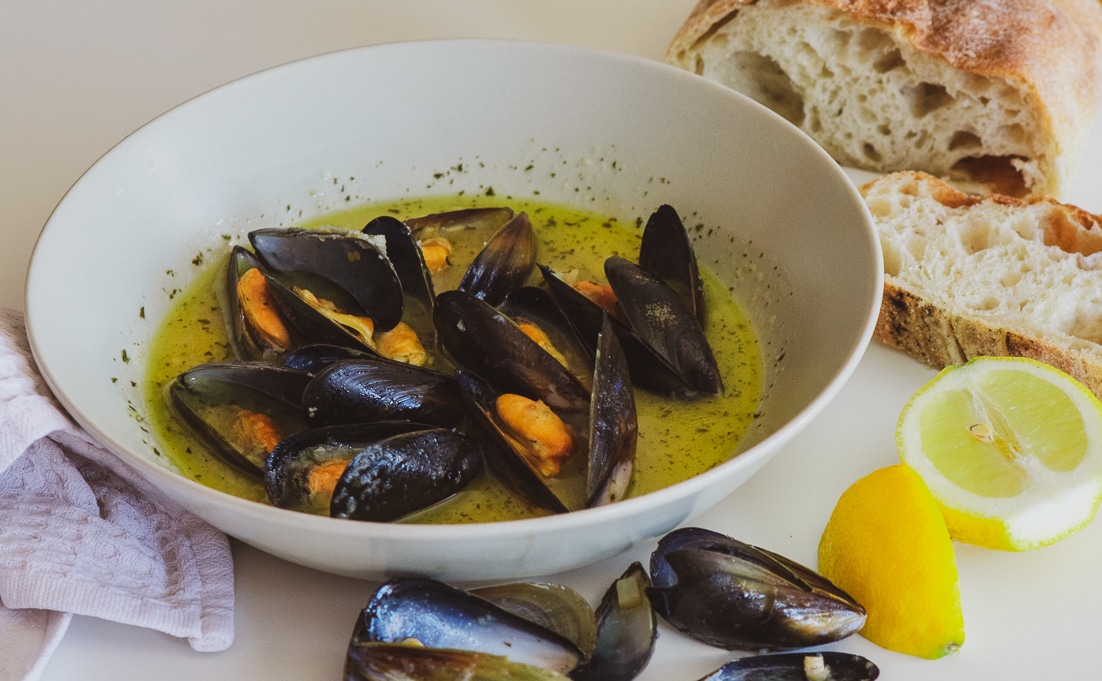 Black risotto, or cuttlefish risotto spiced with its ink, is considered a special delicacy. Be sure not to leave Croatia, without trying it.
In addition to those dishes, there are several other traditional delicacies, which are related to a particular region in Dalmatia. In Dubrovnik, it's rožata or creamy custard pudding. It is named after the rosalin liqueur (rose liqueur), which gives it a specific flavour. Otherwise, rožata is very similar to French flan or crème caramel from which originated. The Dubrovnik Republic was abolished by Napoleonic France and from there received French influence.
We must mention the Sinj Arambasici, another dish specific for the micro-location around the town of Sinj and the Cetina region. It's stuffed sour cabbage with chopped meat and spices like cinnamon, cloves, nutmeg and lemon peel (crust). It is interesting that this dish was taken from Turkish cuisine, but throughout history, it has become synonymous for resistance to the Ottoman Empire. Even the name arambasici comes from a name for members of the Turks resistance movement. Today, this dish is on the list of protected intangible cultural assets of the Republic of Croatia.
Another of the fantastic dishes related to the micro-region are Viška, Komiška and Forska pogača or bread-pie. If you find yourself on the island of Vis, except to enjoy one of the most beautiful beaches in the world Stiniva, you must try the pogača. It is a speciality in the town of Vis. It is a pie with salted fish stuffing (sardines or anchovies), vegetables and Mediterranean herbs. On the opposite side of the island, there is town Komiža. Because of the twisted rivalry between the two cities, people in Komiža made their pogača. Unlike Viška, tomatoes are added to it, and the way to cut and serve is different. Komiška pogača is served diced, while Viška is sliced into triangles. Of course, olive oil is an integral part of both bread-pies.
Forska, or Hvar bread pie, is a speciality on the island of Hvar. The ingredients and the preparation are very similar, but unlike Vis and Komiža pie, sheep and goat cheese is added to it. Cheese gives it an even more luxurious and more refined taste.
In addition to seafood, beef, pork and poultry dishes are also featured. One of the delicacies is the Dalmatian pršut, which is made of smoked pork leg dried in Dalmatian winds, bura and jugo. The secret of good pršut is in the process of drying and very thin cutting. Otherwise, the word pršut comes from the Italian word Prosciutto — yet another example of Italian cuisine influence.
Pršut goes perfectly with another delicacies – hard sheep's cheese. It is particularly true for Pag cheese produced on the island of Pag. Namely, it is made from the milk of the indigenous species – Pag sheep. Due to the scarce vegetation on the island, only extremely resistant and aromatic plants thrive there. Most important for the sheep's diet is a sage, and these plants give milk a specific taste. Otherwise, Pag cheese is hard cheese, with a crumbly and grainy texture, and a salty and savoury flavour. The cheese ripening process can last from 4 months, up to a year and a half.
The colour of the cheese and the rind depends on the length of ripening, so it can be found from lighter to darker shades of yellow. Pag cheese is a well-known delicacy all over Croatia, and it is an integral part of the menu of many restaurants. It can also be bought in stores. My suggestion is that you should always try this cheese on your trip to Croatia.
By no means should we forget to mention the pašticada. It is a stuffed and slow-cooked beef in sweet and sour sauce of wine, prunes, bacon, onions, tomato paste and parsnip. It is served with homemade gnocchi, usually on special and festive occasions. Many calls it The queen of Dalmatian cuisine.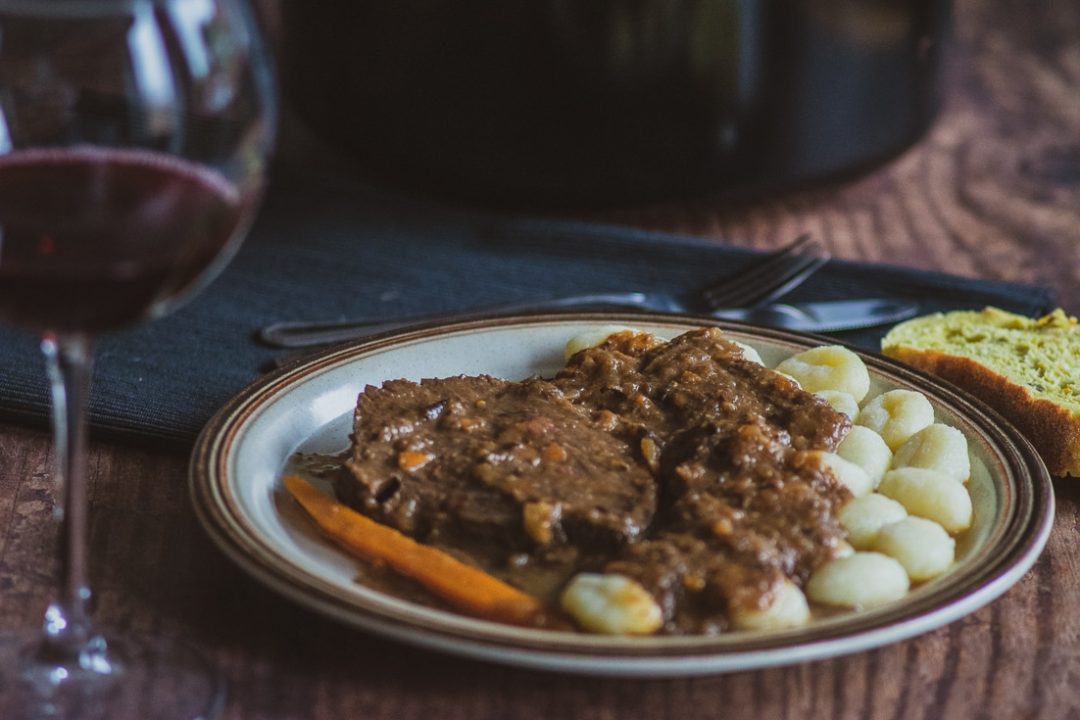 In the northern part of the Croatian Adriatic is the peninsula of Istria. Like Dalmatian cuisine, it leans on the sea and fishing and therefore shares many similarities with it. However, the mainland of Istria is fertile, and this has added an extra dimension to Istrian cuisine.
One such dish is Istrian fuzi –  a hand-made pastaindegenerique.be. Istrians are very proud of it, being both indigenous and traditional, but also very trendy. It is usually served with the addition of some sauce, such as truffle sauce, or as an addition to beef stew. Fuzi goes well with a variety of dishes.
Istrian jota is another traditional Istrian stew that is made of beans, sauerkraut, dried meat, potatoes and garlic as the essential spice. Usually, jota is prepared during the winter months.
Jota is one of those dishes that has become traditional, but it is assumed that its origin is more on north. More specifically from the historical provinces of Gorizia and Furalani, located between Slovenia, Italy and Austria. Hence the whole range of names for iota, yota and minister di crauti or triestiner gericht. It is well known in the cuisines of all the countries of this region. Even in Istria it is sometimes called a manestra. Sauerkraut is an influence from Austrian cuisine as this area has been under the rule of the Habsburgs for centuries.
In addition to jota, there is another, more famous manestra in Istria. It is a vegetable stew, which is made from spring corn as the main ingredient. Although the original is made from vegetables only, it can also be found with dried meat such as bacon. Vegetable manestra usually serves as a warm starter, but if it is rich in meat, it can also be the main course.
We should mention that the word manestra comes from the Italian word minestra which means "soup". In Greece, there is the same-name food, but it is an entirely different dish. It is an orzo pasta in tomato and vegetable sauce.
Fritaja is another dish whose name comes from the Italian language – fritai, meaning fried. Istrian fritaja is actually an omelette with asparagus, onion, smoked bacon and various seasonal vegetables. To me, this is history illustrated in the best way. Although it comes from Italian cuisine, a way of making it with asparagus makes it unique and so Istrian.
Istrians make their own – Istrian pršut, and they are very proud of it. There are exhibitions and competitions in the production of Istrian pršut. The difference between the Istrian and Dalmatian is that the Istrian does not go through the smoking phase, but only dries in the wind, and colonies of noble molds are desirable on it.
The food in Istria is excellent, but what you should not miss is olive oil. Today, Istria is one of the top producers of the finest olive oils. In the world! In fact, Istria is side by side with regions such as Tuscany in Italy and Andalusia in Spain. The world's most famous olive oil guide, Flos Olei, has included 60 Istrian olive oils in its annual guide for 2016 and 2017. It is interesting to note that Tuscany has 59 and Andalusia 49 representatives in this guide.
This is no surprise, considering that olive growing in Istria has been known for 2500 years. If you are near Pula, be sure to visit the Roman Arena, as well as the olive-growing museum located in the cellars of the Arena.
" Uncto Corduba laetior Venafro, Histria nec minus absoluta testa –  Cordoba – more fertile than oily Venafro and as perfect as the oil from Istria". This is how Marcus Valerius Martial, the most important Roman writer of epigrams, wrote about the Istrian olive oil 2000 years ago.
Today in Istria there are olive oil roads, where you can visit the oil mills and taste the finest extra virgin olive oils.
Another specific delicacy is the trademark of Istria. Truffles. Gastronomic experts are still in doubt whether they are talking about food or spice. No matter what the truffle is, it is an undeniable fact that it has a unique smell and taste. And most importantly, it has aphrodisiac properties. The Istrian white truffle is considered one of the best in the world.
Truffles grow underground and the only way to find them is with the help of specially trained dogs. This is also called truffle hunting. It is an interesting fact that this is the only way to find it since truffles are not commercially available.
In Istrian cuisine, he truffle is very widespread, and there is a whole range of truffle dishes, one of which I prefer is fuzi in truffle sauce.
As we have already mentioned, traditional Croatian cuisine is hugely regional. The cuisine of central Croatia is another culinary entity. Like the coastal kitchen, it is also shaped by its historical heritage, geography and climatic conditions.
Continental Cuisine 
Unlike Croatian coastal cuisine, continental cuisine is dominated by the Austro-Hungarian heritage. Some of the everyday dishes have German names such as krautflekice (german- krautfleckerl) or cabbage noodles, grenadirmarš- homemade dough with boiled potatoes and onions, cušpajz – from the German word zuspeise meaning side dish or vegetable soup, faširanci ( german – Faschiertes) minced meat and breadcrumbs. Usually,  faširanci are used as a supplement to the cušpaj. Ajngemahtec (German – eingemachtes) chicken and vegetable soup is also very common in continental Croatian cuisine.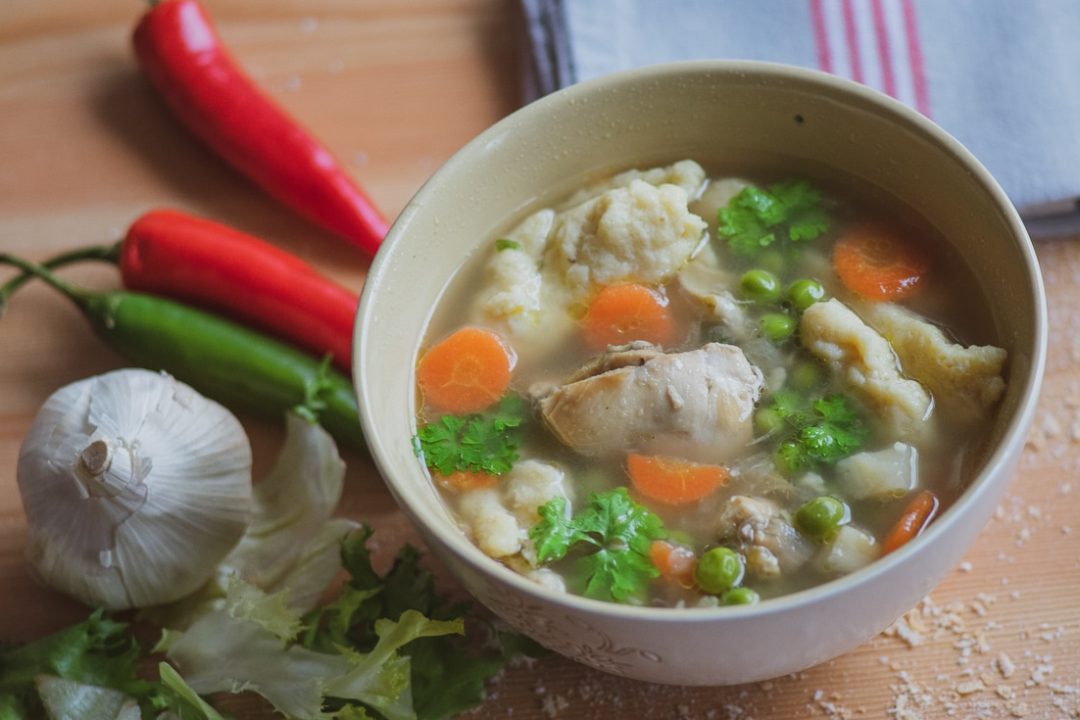 In Croatian cuisine, the name nokle was adopted, for noodles made of flour, eggs and water, and they come from the German word – nockerl.
Another characteristic of this cuisine is climate adaptation, so the dishes are much more complex. The structure of foods is significantly different from those in Dalmatia.
Pork, poultry, beef, fresh fish and game are dominating meats.  Due to climatic differences, the vegetables used are mostly potatoes, beans, legumes, cabbage, onions, peppers, tomatoes, beets. There is a much higher share of cereals and dairy products, especially those from cow's milk, as well as eggs.
Soups are an integral part of the kitchen. Most often these are chicken or beef, but there is also a variety of vegetable soups besides them, such as pumpkin or mushroom. There are also a variety of meat and vegetable dishes, such as the already mentioned ajngemhtec.
Here is a common pickled vegetable. Usually, it was made from cucumbers, cabbages, beets, peppers, mixed greens, which are then served as a side dish. This is another influence of Austrian and Central European cuisine.
Dairy products, especially cow's milk, are also a standard part of the kitchen. We must mention fresh cow's cheese and cream, which you can find at the local market in every city. For centuries people make it in the same traditional way, and you can buy them from local manufacturers. I cannot emphasize how much fuller and clearer the taste compared to industrial ones.
If you are visiting Zagreb or anywhere in continental Croatia, you must try Zagorje strukle.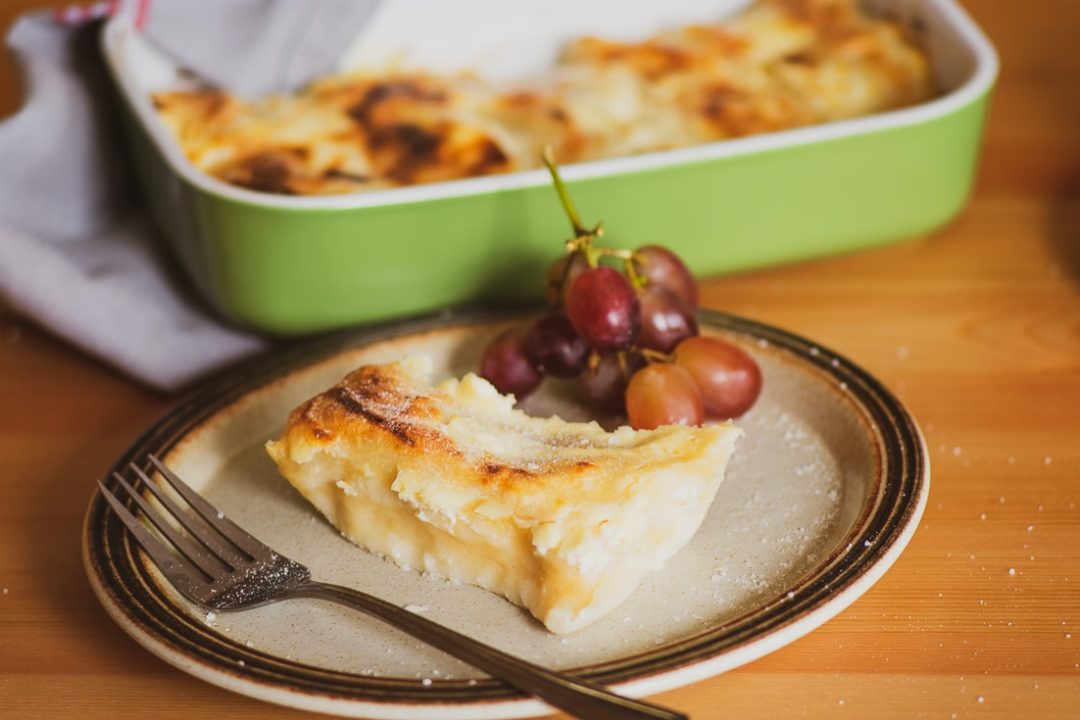 We strongly recommend that you do not go home without having tried the turkey and mlinci. Within and around Zagreb, it is considered a culinary classic. Mlinci are specific food for this part of Croatia, and they are made of small and quickly fried dough on a hot plate. They are served with turkey, topped with turkey sauce. The mills have recently been protected by geographical indications.
Similar to Dalmatia, each micro-region has its own specific dishes. In Medimurje, north of Zagreb, you will be offered meat from tiblica, which is actually smoked pork stored in pork fat. There are as indispensable specialities such as minced lard – cooked and milled pork fat.
South of Zagreb in Turopolje, a local speciality is duck.
Another dish that is made here is kotlovina. It is prepared outdoors in a large tin plate. I dare say that in this part of Croatia, there is no fair or an event without kotlovina. Sausages and pork chops are baked and then cooked in their juices with the addition of wine and spices.
If you have the time, try to visit the town of Samobor. It is a small town about 30 kilometres from Zagreb, which has become famous and popular for its gastronomy. The influences of Austrian, French, Hungarian and even Turkish cuisine are intertwined here. The selection of traditional dishes is genuinely fantastic – češnofka, Samobor salami, mustard, bermet, mushroom soup, trout, stew, cabbage rolls, pies, tripe, pork shank with sauerkraut, blood sausages, venison, šnenokle. I particularly like the Samobor steak, pork chop in garlic, wine and creamy sauce. Samobor kremsnite or cream cake is something that you must try.
Slavonian Cuisine 
The third part of the saga about Croatian cuisine is the one related to the eastern part of Croatia. This one is also the most diverse. Central European influences are intertwined here, with Turkish and Oriental cuisine, all spiced up with Hungarian influence. The result is a rhapsody of different dishes and even more diverse flavours.
Let's start with the kulen, a traditional Slavonian delicacy. Slavonian kulen is smoked and dried spicy sausage of finest pork meat, seasoned with peppers and garlic. For Slavonians, kulen is much more than that. It is part of the culture of this region. It is a delicacy served at festive moments, such as weddings, births and harvests. Slavonian kulen is today included in the list of protected cultural assets of the Republic of Croatia.
The secret to kulen lies in the choice of meat, but also the peppers, the process of drying and maturing. Although the recipe for it seems very simple, it is a very complicated process. All this makes Slavonian kulen so delicious and appreciated.
Products from dried meat are an integral part of the traditional cuisine of East Croatia. In addition to the kulen, we should mention the smoked sausage and the indispensable dried ham.
The Slavonian ham, much like a pršut in Dalmatia is made of pork leg, and they are very similar, but only seemingly. Slavonia ham only dries on the smoke, the ripening process is shorter, giving it a softer structure and a juicier taste. Some also call her the Pannonian sister of the pršut.
We should not forget to mention, cvarci – a specific dish of this region. Although not an utterly original product, cvarci is another trademark of Slavonia. In fact, cvarci is the by-product of the process of melting pork fat. Since it is fried pork fat until recently it has been neglected. However, thanks to modern medical research, lard has become a popular food item, and cvarci have been experiencing a real gastronomic renaissance in recent years.
Today it is quite an expensive delicacy, in the same price range as kulen. The clashes even led to a small diplomatic conflict between Croatia and Slovenia over the protection of regional origin. Both countries are claiming the right of origin.
The best way to try all these delicacies at once is to order a Slavonian plate. Here you will find kulen, sausages, ham, cvarci, fat with the addition of fresh cow's cheese, pickled vegetables and indispensable peppers.
The next dishes that you must try here are fiš paprikas and Slavonian čobanac. Fiš paprikas is a stew of river fish cooked in kettles by the open fire. They are made of several types of fish, most often carp, catfish and pike, with the obligatory addition of paprika. It serves with homemade dough, and a glass of white wine goes with it perfectly. Although this dish is originally from Hungary, which can clearly be seen using paprika, the Slavonian version has its twist.
Čobanac or Shepard's stew is another example of the simplicity and taste of traditional Slavonian cuisine. It contains several types of meat, most often pork, beef and venison, which is cooked in a cauldron over an open fire for several hours. Of course, an indispensable addition is paprika and onions. Traditionally, this is a shepherd's dish and goes only with bread.
A unique gastronomic region that I am in love with is Baranja. It is a small region in the northeast of Croatia between the Drava and Danube rivers. It is no exaggeration to say that Baranya is special, nowhere have I seen an area so oriented towards a gourmet experience. Almost every village has a restaurant and / or farm or several serving local delicacies.
Here you can enjoy the already mentioned fiš paprikas and čobanac, which are mastered to perfection. In Baranja there are countless competitions in the preparation of these dishes and a vast number of people are masters of their cooking.
You can enjoy dishes such as sataras – sauce of stewed vegetables, carp baked on the open fire or perkelt – stew of fish or wildlife that serves with homemade pasta, bacon and cream. Of course, there are countless other dishes, which cannot be described here. Don't worry, we will mention them in the next blog.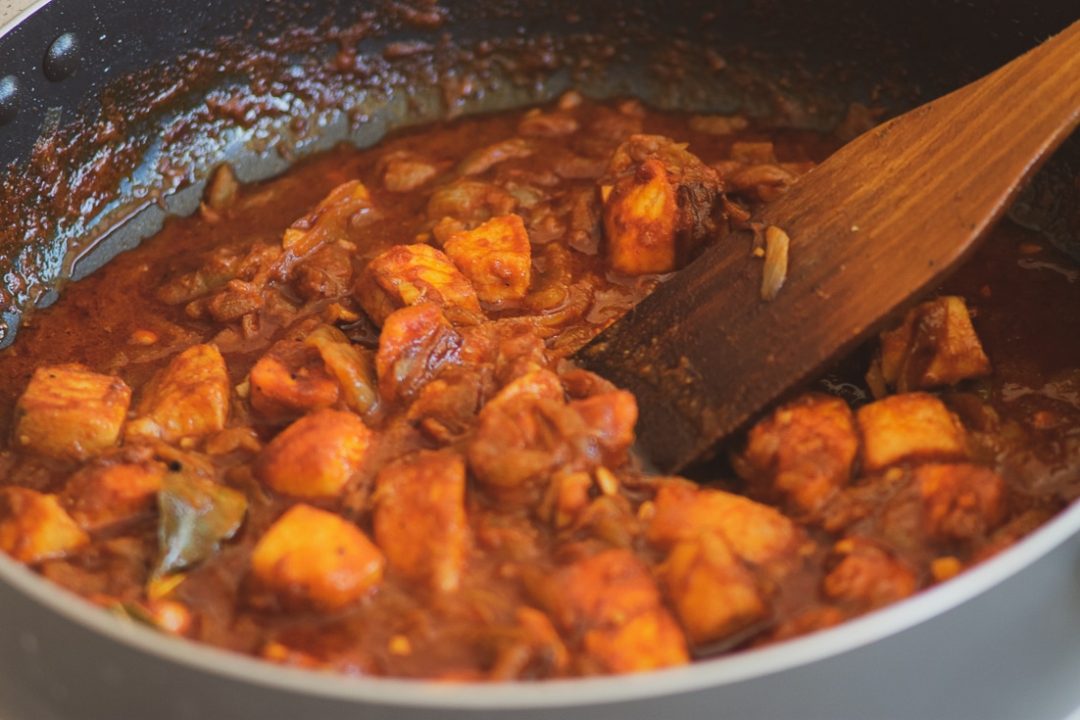 Baranja is a favourite weekend destination for people from this region, but today in Baranya you can find a lot of tourists. It becomes more and more evident, Baranja is recognised as a gastronomic region on the tourist map of the world and wholly deserved!